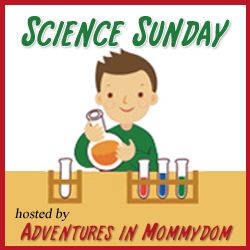 This past week we read about platypus. They're fascinating creatures that don't really fit into any of our categories of animals perfectly. It's got a bill like a duck, it's body is rather like that of a badger, it's tail looks like a beaver tail, it lays eggs, but it suckles its' young. It's no wonder the first one brought back everyone thought was a fake.
Of course we had to investigae these animals more, so we found a couple of youtube videos to watch.
The interesting thing to me, I always assumed because they were from Australia they were marsupials. They're not. I was very surprised to learn this.
After we read they thought it was made up, I KNEW what we had to do. Make up our own animal. It's obvious. So, I made this planning sheet for an animal report and the rubric to go with it (either the picture of the words will take you to it).
We spent our science time on Tuesday planning about their animals. They created Makls, Bomjangs, and an odd combination between a horse, pegasus, and unicorn. I'm sure you can guess who's animal that was.
Then we spent the next few days writing drafts, and finally they were graded using the rubric.
The boys both have a few things to work on. But, they know exactly what they need to do and why. They both need to work on their handwriting. Princess is still finishing hers. She managed to lose her report somehow and is in the process of recreating hers as I type this.
And this leads me to something cool I found out about this week: Currclick Science Fair!
It's for ages 10 and up, so my kids are too young for it, but there's a great opportunity here for the older homeschooled kids. Click on the picture to find out more information.
Let's see what others did this week:
Each week I'm spotlighting a few posts that were shared previously. Many posts get linked up later in the week and they don't always get as many clicks as they deserve, so I'm trying to spotlight a few every week.
I am drooling over this series by Phyllis over at All Things Beautiful. I'm thinking I'm going to design a be zoo keeper unit too.
Gift of Curiosity has some fun ideas for extending the learning with penguins. I wish she'd posted this last year when we were learning about Swimming Creatures.
I thought this was a great use of 3 part cards from Trillium Montessori in her Antarctica overview.
I love the Rube Goldberg machine from Handley Home. Who doesn't love an overly complex machine full of lots of things that move all the time?

<div align="center"><a href="http://adventuresinmommydom.org/category/science-sunday/" title="Science Sunday"><img src="http://i1097.photobucket.com/albums/g344/Ticia1/AiMScienceSundaycopy.jpg" alt="Science Sunday" style="border:none;" /></a></div>