I thought they had a very cool idea to engage the kids as we went through. They were each handed a "passport," and told to find all of the shark stamps. So the kids were eagerly looking for the next place to get their stamps.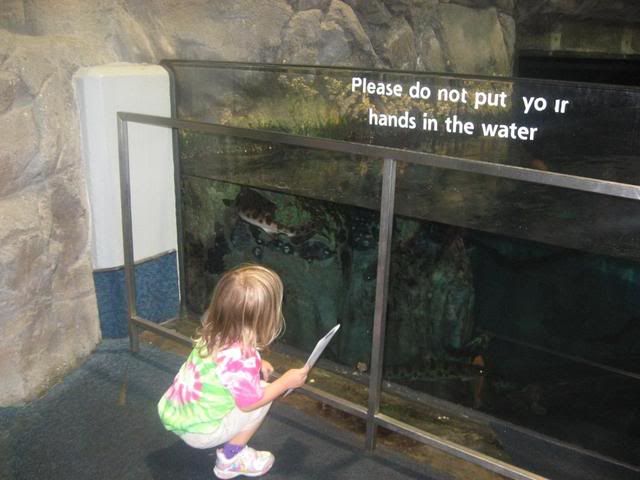 I also loved that it had lots of "fish eye view," windows. They designed it well with lots of levels so you could see the seals (who were strangely not housed with the fish, it's a mystery) from above, and then turn the corner and see them underwater. They are wicked fast.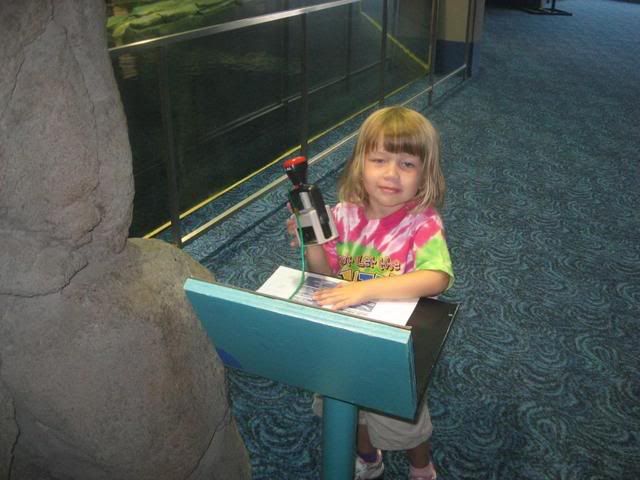 Princess loved looking for all of the different shark stamps, and she kept trying to convince me she needed to stamp her hand. I don't think she realizes that would have hurt.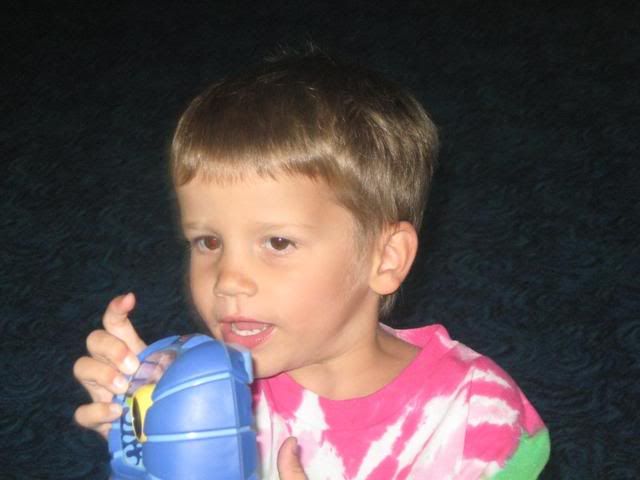 Superman primarily put himself in charge of the kid camera…. This of course meant that I got lots of pictures of ceilings, and floors, and legs. And several rather inappropriate pictures of my chest.
This is one of my favorite areas of any aquarium. The touch pool. You can stick your hand in and touch the sea urchins or the starfish. But don't touch the hermit carb because "he pinches, and it gives you an owie." Exact quote.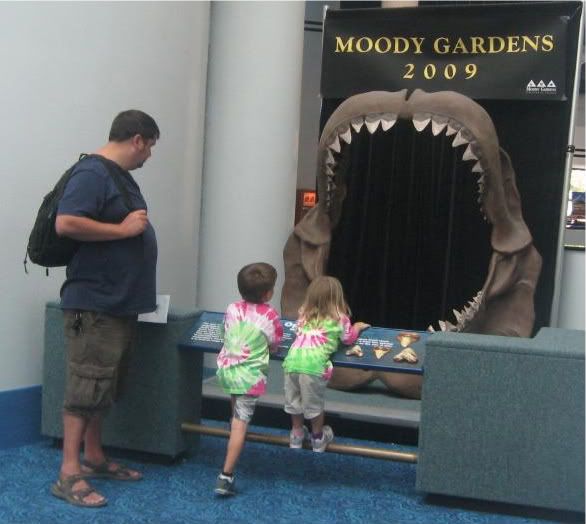 Of course after we'd randomly wandered through most of it, we actually found the shark exhibit you were supposed to start with…… Oops.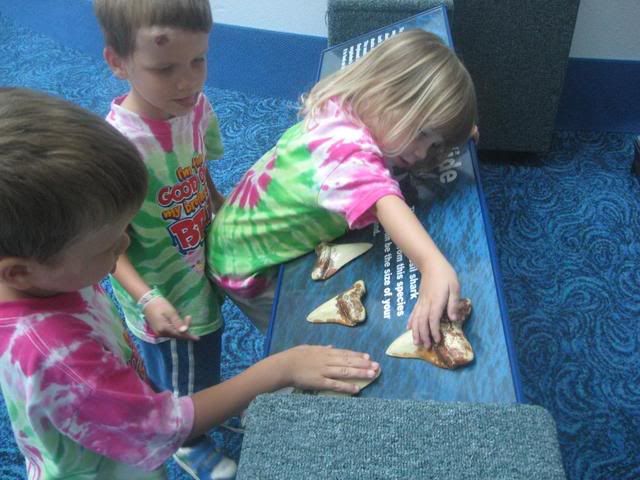 It's of course very cool to figure out which shark tooth is the same size as your hand.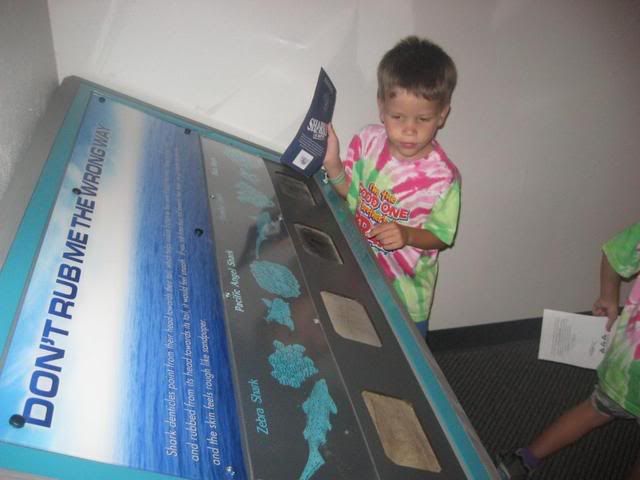 And to touch the different shark skins. My personal favorite was the one at the end on the right.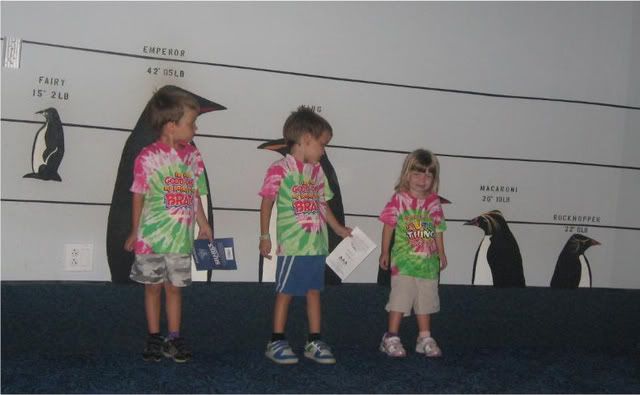 When I saw the penguins lined up by size, I just knew I had to get a picture of each kids standing next to the penguin that was closest to them in size. The only problem was Superman didn't realize he needed to stand at the same one as Batman…… So Princess is about 6 inches taller than the one she's the same size as. It came so close to working.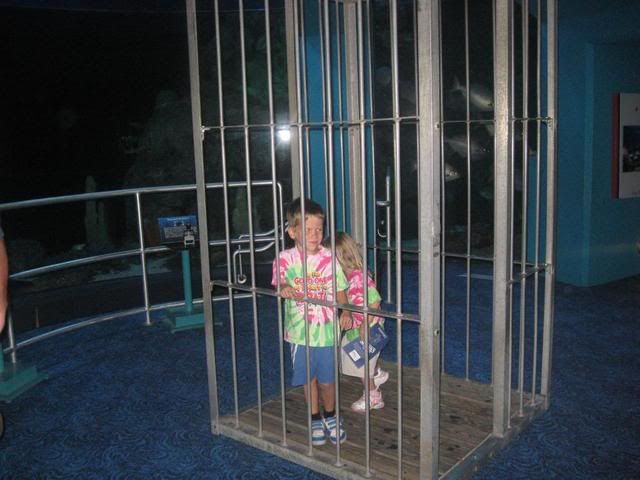 This was the coolest room of all. You're in the middle of the aquarium, and so the fish are on all sides of you. And there's sharks and SEA TURTLES and they swim all around you. I took dozens of pictures of these fish. I'm going to try and make a game of matching the number of fish and the number. We'll see if among the 50 or so pictures I took if I got the right numbers.
Overall, I'd say the aquarium was the coolest part of all, and most worth all the money we paid. I could have happily wandered around in there for hours. But, I like looking at wild animals and sea life.