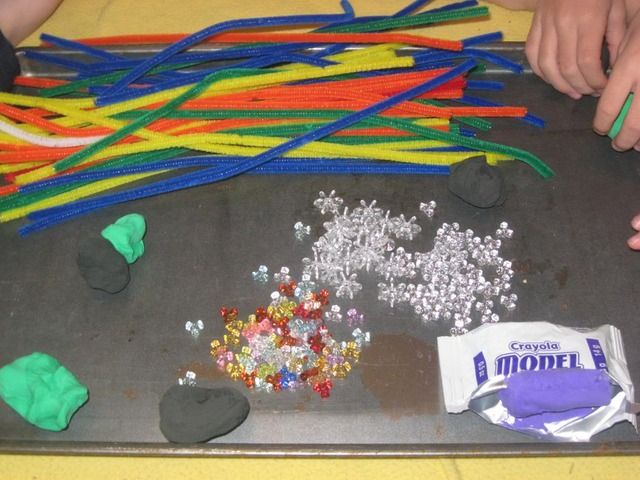 Supplies Needed: model magic, pipe cleaners, beads.  Truthfully whatever odds and ends you think the kids might enjoy putting in.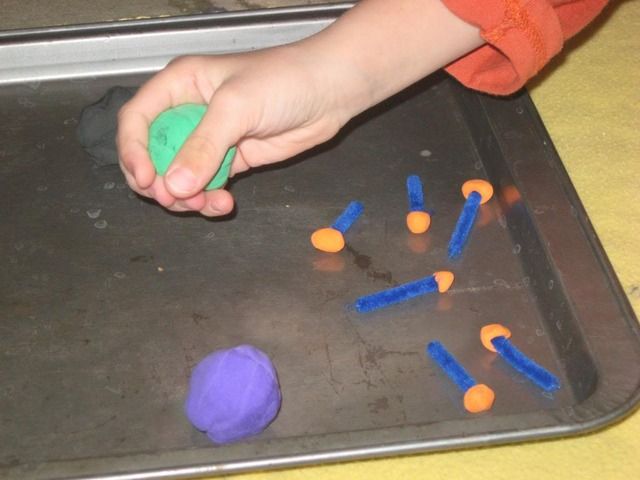 1.  Cut pipe cleaners to about 2-3 inches.  Hint, don't use your good scissors, this will ruin them.
2.  Roll 3 balls, this is your head thorax and abdomen.  Notice Superman decided his insect needed feet, and added them to the bottom of his legs.  I thought this was quite original, because I hadn't thought of it.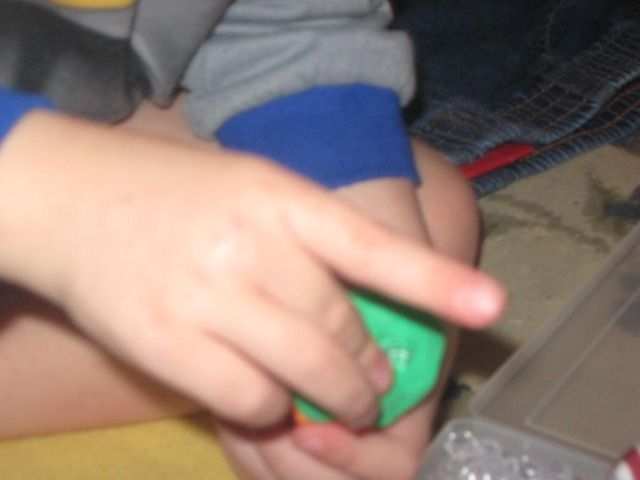 3.  Put beads on for eyes.  You have to mold the dough around them somewhat or else they fall out.
Oh, and I've been watching entirely too many crafting shows with my kids because they were all set to put our project in the oven and bake it like you do Sculpey…..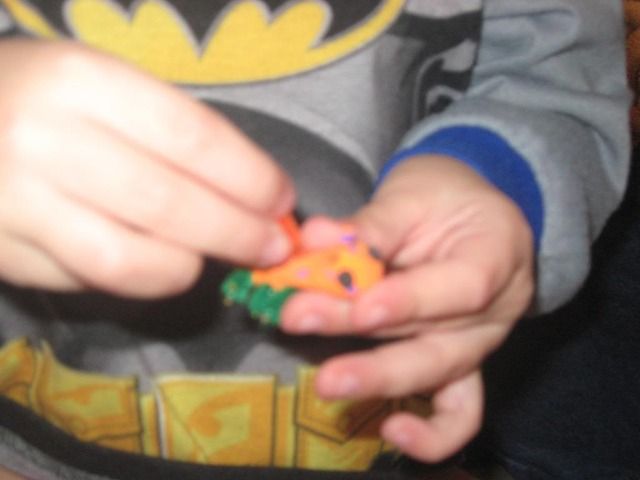 4.  Stick the pipe cleaners in the abdomen for a proper insect.  And if you're so inclined, like Princess was, give your insect a random extra leg on top of his back.
Now show off your insect and play with him.  Be careful because he won't be properly dry for about a day.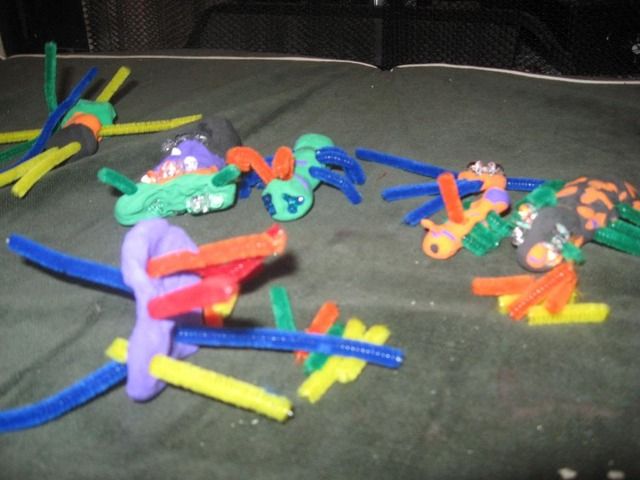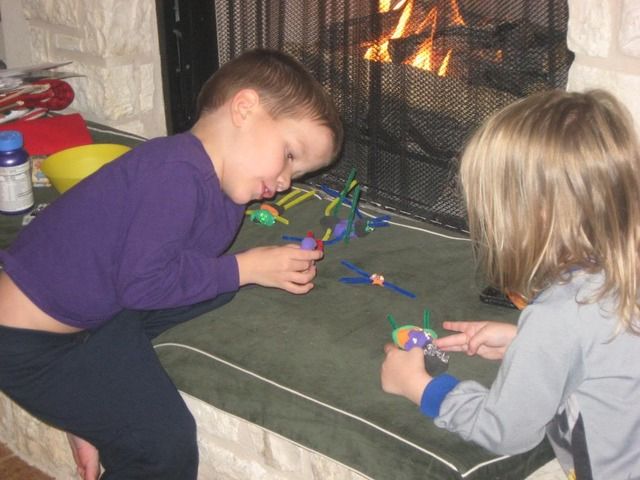 And here's the story Princess came up with for her insects, and the ones I made:  This is the Mommy, and that's the Daddy, and that's the kiddo.  Your kiddo is bad and she can't play with my kiddo.  The Mommy is going to feed the baby.  He's hungry.  The Mommy has lots of eggs.  These are the food (pointing to the extra beads and pipe cleaners), and the kiddo needs to eat the food.